The Patriots play the AFC Championship Game at Sports Authority Field at Mile High Stadium against Peyton Manning and the Denver Broncos on Sunday January 24th at 3:05 PM.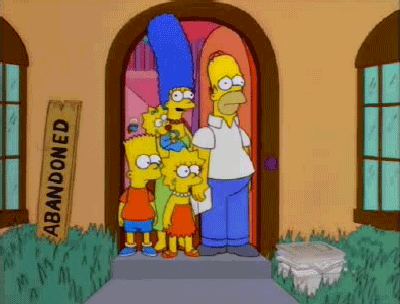 Awwww! The Denver Broncos?!
Chung Power Rankings:
1) Patrick
2) Jose
3) Wang
4) -king Express
5) Jamie
Here are three guys I'll be watching closely on Sunday:
1) Patrick Chung - Not quite
excellent
, but Patrick Chung has been
very good
all year. Probably his best year as a pro in his seventh season.
2) Jamie Collins - If everybody is relatively healthy, I feel like we can win this game on defense. If we can keep Denver under 20, we should be good.
3) Dont'a Hightower - Again... I apologize for calling him a bust in his rookie season.
My prediction: Pats 24, Broncos 15
*****
And now we conclude The Adventures of Julian Edelman, Private Dick.
"You guys don't do protein shakes, right?"
"That's correct."
"But you can do milkshakes?"
"That's also correct."
"Can you throw a burger patty in with my salted caramel shake? You don't need to check with your manager or anything. Just go for it! I'll give you an extra buck."
"Raw or cooked?"
"Let's try raw. That's got more protein, right?."
"Whatever you say, sir."
It's me. Jules. On the job.
It started out as a simple cheating husband case... But then it became personal. There's a lot for me to keep straight. But I'm doing work.
I also got hurt in Week 10 against the Giants. Not good times, amigos.
Now I've got my rehab, my regular team duties (film sessions, workouts,
making fun of Brady's fashion choices
), and this case.
I arraigned a meeting with the Suspicious Wife and Real Estate Developer Husband.
(Might as well meet at Five Guys. Figured I was going by there anyway.)
Never let someone arrive at a location before you. That's good detective work AND good hustle.
(Unless you're following somebody, I guess. How would that work? I'll have to get back to you on that.)
"OK... Let's talk this out. She thinks you're cheating. Can you explain what you've been up to?"
"I've been working late. I've got a big development project coming up. Really. That's all. What's this all about? And who are you?"
"I'll ask the questions here. Did you send your Giant henchmen after me in mid-November?"
"What?"
"Are you getting squirrelly with me, Sir?"
"I'm sorry... What does that mean?"
"And Five Guys... Why are you closing down my Five Guys?"
"What? Oh, the development project. It'll be relocated to another part of the property. You have nothing to worry about."
"Oh. OK then. I did not realize that. Ma'am... Are you satisfied with these answers?"
"Yes. Completely."
"And you Sir... Do you think you can do a better job of communicating with your wife in the future?"
"I can do that."
I guess everything turned out OK. Happy endings for Jules.
OK... Let's wrap this up. I'm due back at a walk through in 10 minutes. Better finish my burger-shake.
Time to grind.